Training pants, pull-ups, big kid diapers. There are a handful of names for the same thing – disposable diapers that can be easily removed (and reused if clean!) by a toddler who is showing signs of readiness to ditch the diaper for good. But how do you know if your kiddo is ready to make the switch? Here's a quick run-down of training pants, and who might find them useful.
What's the difference between a regular diaper and training pants?
Diapers are best for non-mobile babies who are happy to lie (mostly) still for a diaper change. Training pants come in handy when your little one starts to become more active and squirmy during changes. Training pants are also more like big-kid underwear and have an elastic waistband so they can be pulled up or down. And for messes that need a little more intervention, most training pants have easy-tear sides so you can get in and manage whatever disaster your toddler has manifested.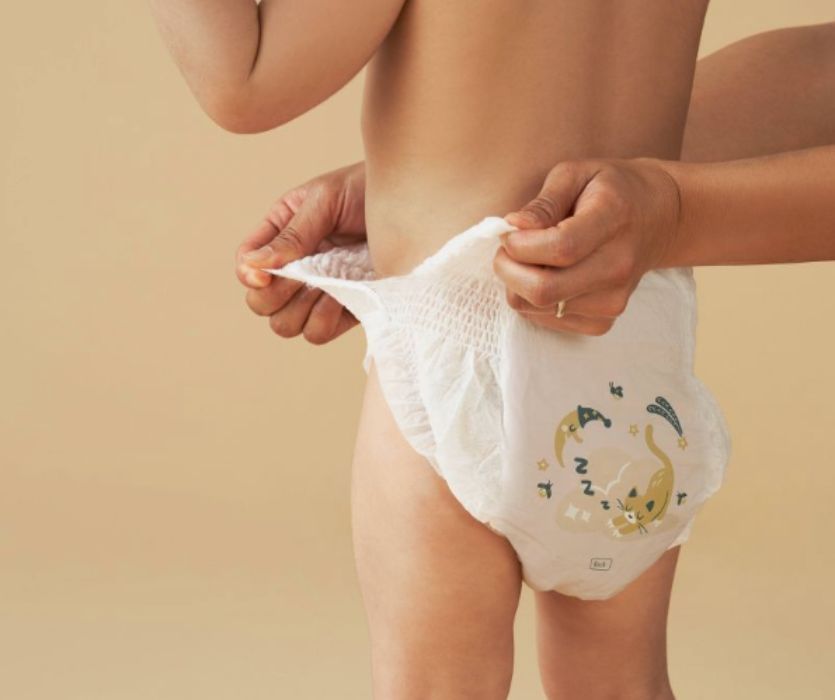 Do you need to be potty training to use training pants?
No! They can just be another tool in your toolbox to get you through the day or night. Got a super active kid who hates diaper changes? Try training pants to see if it simplifies that situation by either giving them a job – "here, stand up so you can pull them up" – or by just making it quicker.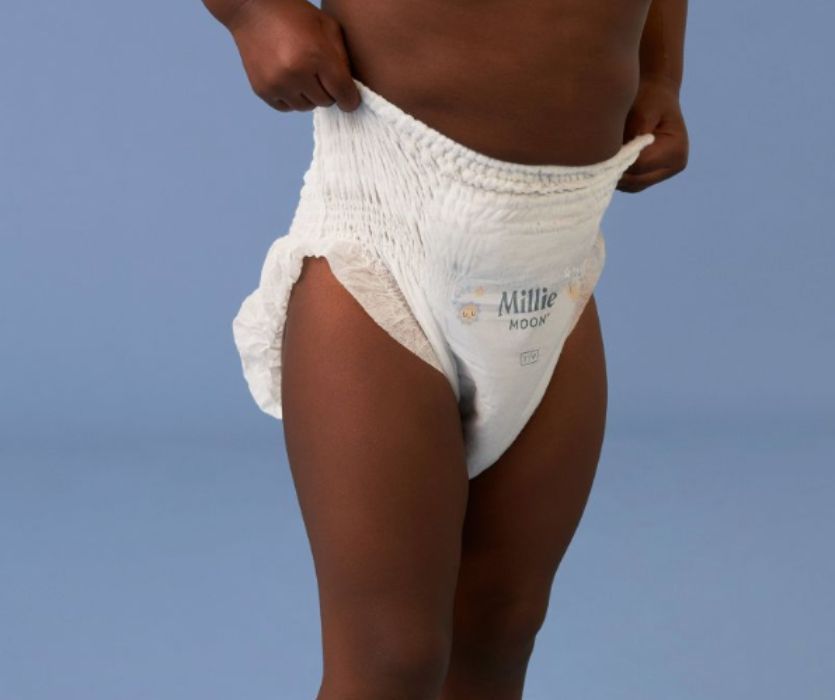 Is your kiddo extra sensitive to textures? A super soft diaper with an elastic waistband might be more comfortable than a standard disposable diaper with plasticky tabs that can squeeze or poke sensitive bellies.
Signs Your Child is Ready for Training Pants
Here are some signs it might be time to add a pack of training pants to your Target cart.
1. They're Asking Questions
Is your kiddo curious about what's taking place when someone's in the bathroom? While they're probably still too young for Wordle or TikTok, they aren't too young to try pulling their own diaper up and down, chatting about hygiene, and if they're into it, sitting on a toilet. (Please, please, for the love of all that's holy, let them go at their own pace for actual toilet training. Rushing potty training is a big no-no.)
2. They Don't Like Being Wet
A lot of people use this stage as a way to jump into potty training, but it can just as easily be used as a time to transition to training pants if you both aren't ready. Giving them control to take off a dirty diaper (ideally at an appropriate time and place) can reinforce that they can listen to and take care of their body.
3. They Can Hold It
Less wet diapers mean you might not need the giant balloon butt diapers of their younger years, as cute as they are waddling around with that chonky bedonkadonk. If your kiddo is practicing bladder control and spending hours out of the daytime with a dry diaper, it might be a good time to try training pants.
4. They Share the Good News
This is another one that's typically a sign of potty training readiness but can be used as an indicator that training pants might be a thing to try. Just getting them used to the concept of identifying physical signs, "I need to poop!" and connecting it with an action, "do you want to go in your training pants, or do you want to sit on the potty chair?" gives them the control and the tools to easily accomplish goals. And yes, they could just go in their regular diaper, but training pants can physically represent a change in routine that might make them more amenable to changing their behavior (like trying to sit on the potty).
Not all training pants are created equal
Ultimately what brand of training pants you try depends on your goals. Are you looking to start the potty training process with your little one, or do you simply want the flexibility of a training pant with the absorbency of a disposable diaper?
We really like the Millie Moon training pants because they're truly the best of both worlds.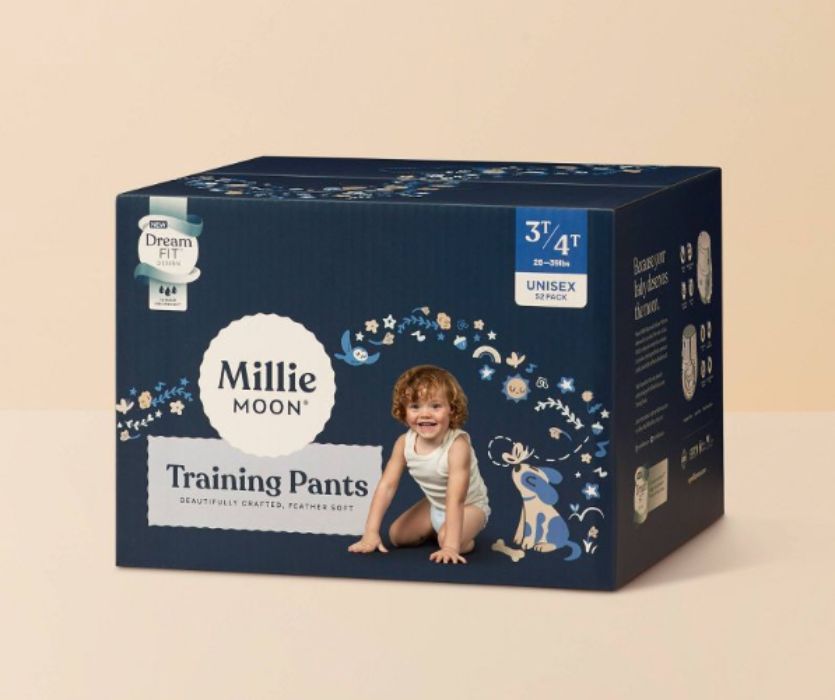 Here are a few things we love:
Super soft. Seriously. If one had their eyes closed and had to identify the fabric they were touching, nobody would say the inside of a diaper.
Extra absorbent. This means they can be used at nighttime or for everyday wear, just like a regular diaper, on top of being a training pant.
Great for active babies. Whether your little one fights diaper changes or is a mover and a shaker, the elastic waistband and super stretchy leg holes mean this diaper stays where it needs to be while still being comfortable.
Safe for all kiddos, (but especially sensitive ones!). These luxury training pants are dermatologically tested, fragrance-free, free of lotions and latex, and are certified by Oeko-Tex (which means someone has independently verified there's nothing harmful in there).
Earth and animal friendly. These diapers are made using sustainable wood pulp (amongst other materials), never tested on animals and are certified vegan.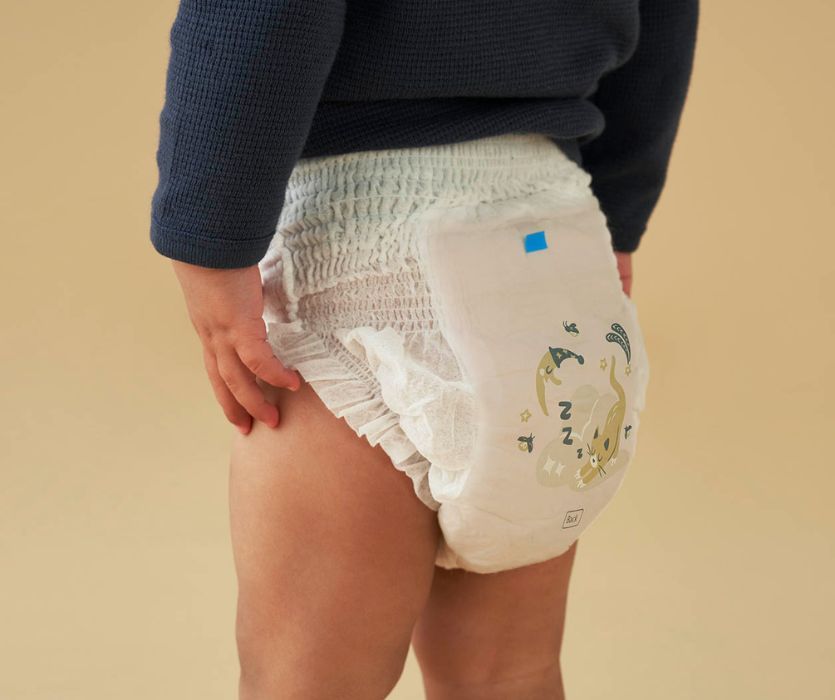 When it comes to training pants, it's nice to know you can use them for more than just potty training. The Millie Moon training pants are a great option for toddlers who are either ready to start thinking about potty training or just need another option that stays on their wiggly little bodies in a comfortable and leak-free way. Want to give them a spin? They're exclusively available in-store and online at Target, from $19.99.
Do you use training pants as your everyday diaper or just for potty training?
Let us know in the comments below!
Our next reco: Babies are Hard and Toddlers are Awesome!