Parents and caregivers seek the best for their children's development, especially in the crucial early years. To support their growth, developmental toys play a vital role. Babies start exploring and learning about their world from birth, and toddlers' curiosity only grows. These carefully chosen toys can foster cognitive, physical, and social development in a playful manner. Whether you're a parent, grandparent, or caregiver, these toys are essential for a child's growth and learning in the early stages of life.
The Wiggles Look Learn Grow Books Boxset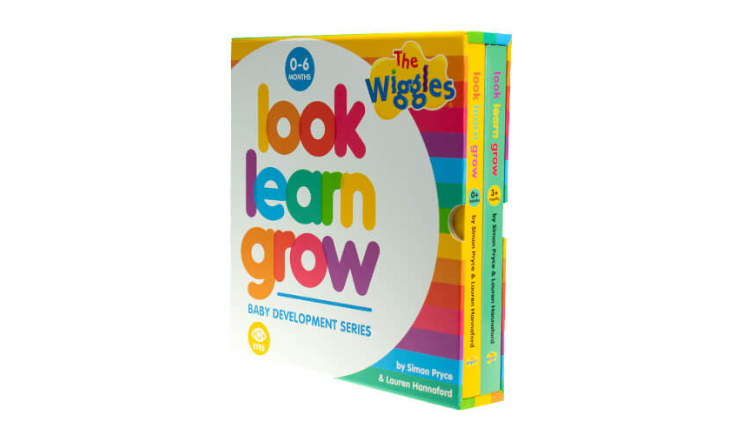 The Wiggles Look Learn Grow books were created by Red Wiggle, Simon Pryce, and his wife, Lauren Hannaford, founder of FHIT. These books are thoughtfully designed to cater to a baby's visual development with a focus on geometrical shapes and the vibrant colours associated with The Wiggles – red, blue, purple, and yellow.  These books offer an ideal collection for enhancing a baby's visual perception.
This beautiful boxset includes both titles: one suitable for babies aged 0+ months and another for those at 6+ months, making it a perfect choice for introducing your little one to their first books or as a thoughtful gift for fellow new parents.
Les Folies Sophie Le Girafe
Sophie the giraffe boasts a slender, flexible, and plush design, ensuring that babies can safely squeeze and chew on her. This loveable and charming companion even emits a cheerful laugh when her body is gently squeezed.
Crafted from 100% natural rubber sourced from the sap of the Hevea tree, Sophie is a soft, safe, and non-toxic option for teething and chewing. Her lightweight construction is perfect for tiny hands to grasp with ease.
RRP $38.95

Baby Einstein Curiosity Clutch Sensory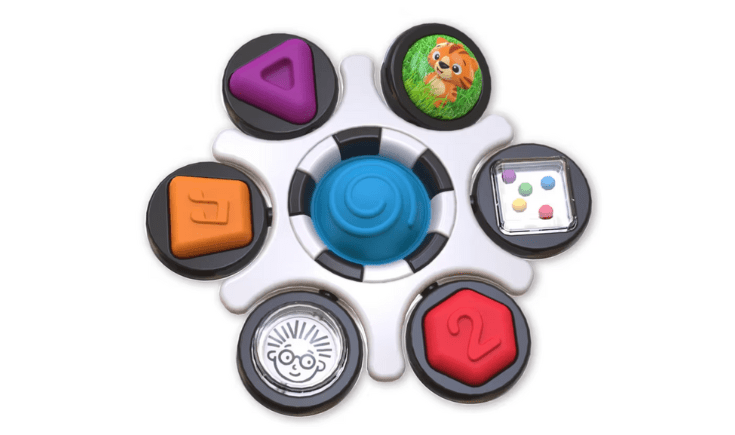 The Baby Einstein Curiosity Clutch is a captivating toy designed to hold your baby's attention.
Recommended for infants aged 3 months and older, this engaging fidget toy keeps your little one busy with a variety of activities. From grasping and popping to twisting, pressing, and exploring, it offers a multitude of interactions. The Curiosity Clutch serves as an excellent tool for parents to introduce their babies and toddlers to shapes, sounds, colours, and textures at an early age, fostering an understanding of cause and effect.
It's easy to maintain and can be hand-washed, and it's constructed from BPA-free materials, ensuring your baby's safety during play.
RRP $21.95

Bright Starts WinnieThe Pooh Happy As Can Bee Activity Gym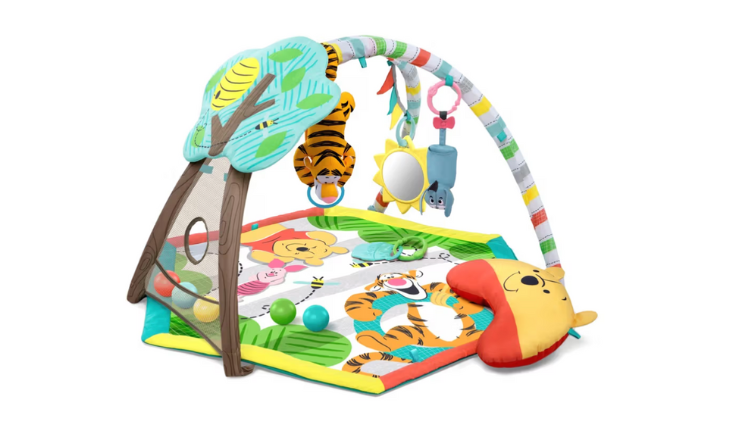 This Bright Starts baby gym is designed to keep your baby "Happy as Can Bee," sparking their imagination and eliciting smiles. The toy bar's crunch and crinkle sounds are sure to send your little one into fits of giggles, while a sun-shaped baby-safe mirror allows them to admire their own radiant smile.
RRP $129.00

Mocka 3 in 1 Sensory Play Table
The Mocka 3 in 1 Sensory Play Table offers an extraordinary sensory experience for children aged 2 years and up. Featuring versatile 3 in 1 functionality that transforms from a tabletop to a chalkboard and whiteboard, and into play tubs, this table is a sanctuary for tactile exploration and limitless creativity.
Whether it's sensory sand or vibrant rocks, the opportunities are as limitless as your child's boundless imagination.
RRP $149.00

Tiger Tribe Bath Rocket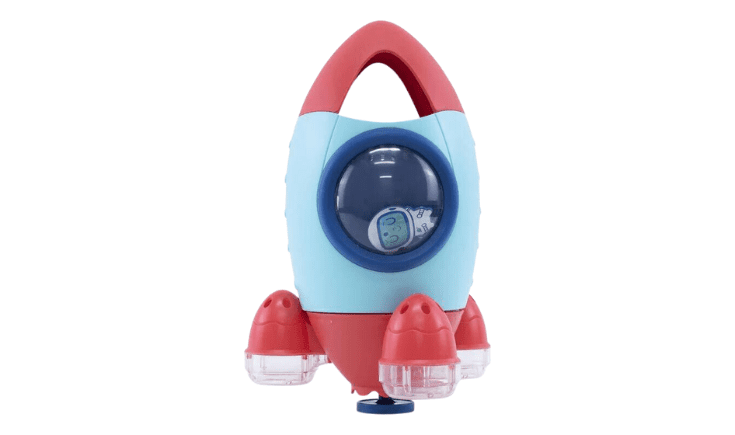 Bath time becomes an exciting adventure when your little one takes command of their very own Bath Rocket! This buoyant, swirling rocket adds a playful touch to water-filled explorations. All it takes is a quick dip of the rocket beneath the water's surface to fill it up, as you both count down from ten while the water level steadily rises. Then, with a cheerful "3-2-1," it's time for lift-off! As your child enacts the rocket launch, a rush of water escapes, spiralling from the rotating jets and forming a thrilling supersonic dome shape.
The Bath Rocket is crafted from durable, matte ABS plastic (free from phthalates and BPA) and stands at a height of 24.2cm.
RRP $35.00

Bello CarGo Walker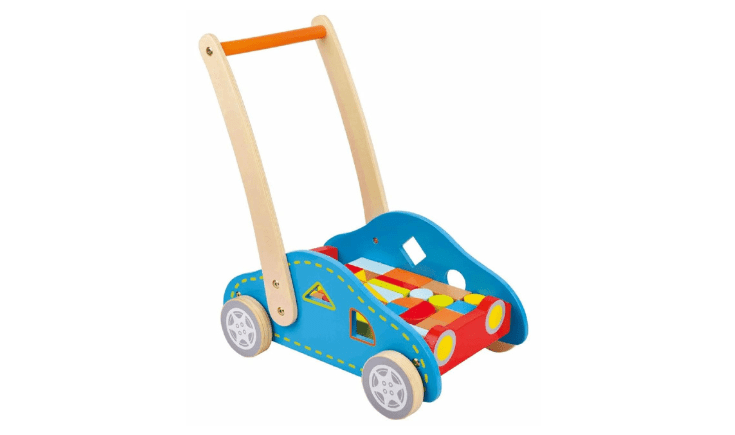 This clever walker and sorter with blocks from Bello lets your toddler take their imagination on the go as they build, learning through play and working on their fine motor skills. Bello toys are safety and quality tested with a lifetime guarantee and are made from only durable, non-toxic, chew-friendly materials.
RRP $109.99

Ambi Building Beakers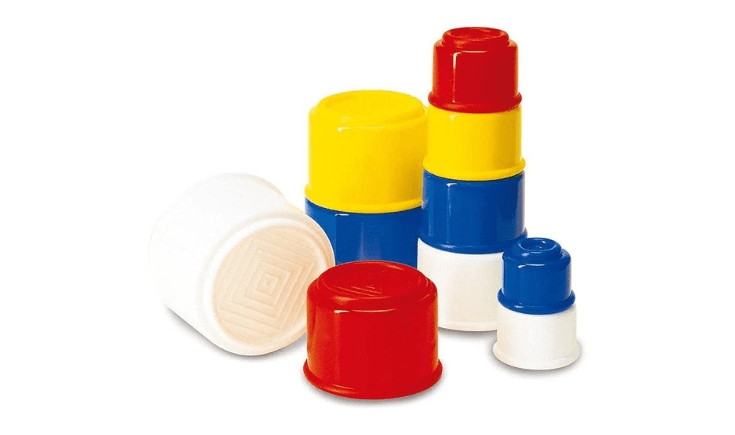 These Building Beakers by Ambi are designed for nesting, stacking, building, or even filling with water, providing endless opportunities for creativity and learning. With a set of 10 nesting cups, they serve as a valuable tool for enhancing cognitive, motor, and language skills in young children. These versatile cups can also be employed to teach colours and sizes, while their raised base makes them ideal for play in sand or with playdough.
In addition to their educational benefits, Ambi Building Beakers are easy to clean and sterilise, making them a practical choice for busy parents.
RRP $22.99

Wooden Retro Kitchen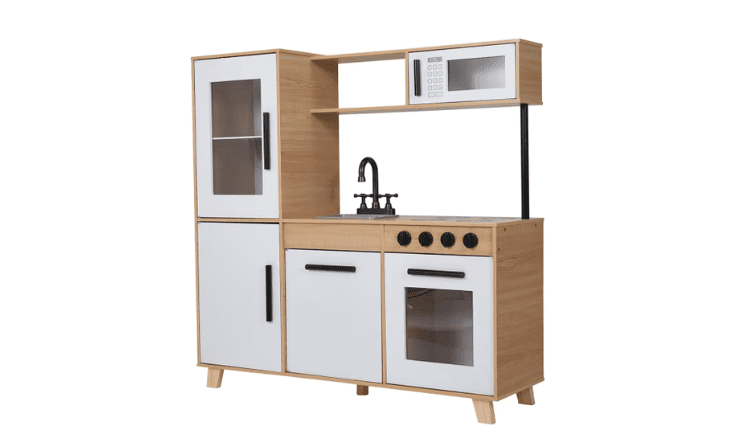 Children will find endless enjoyment in this retro-style wooden kitchen, perfect for kids aged 3 and older.
Measuring 101cm in height, 103cm in width, and 29.8cm in depth, this delightful kitchen is crafted from medium-density fibreboard (MDF), pinewood, acrylonitrile butadiene styrene (ABS), and nickel-coated iron, ensuring both durability and safety during playtime.
RRP $99.00